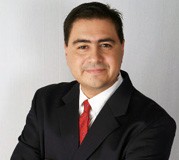 Welcome to Fred Flores, CPA
San Antonio based Fred Flores CPA, provides accounting, bookkeeping and taxation assistance. We're small enough to provide more personal service to our customers, yet have the experience and knowledge to carry out a variety of financial services for individuals and businesses.
Our mission is to provide reliable, accurate, timely and convenient services to our customers while at the same time helping them achieve their own individual business or personal goals. Remember, our clients' trust is our most important asset. They can rest assured that all information is confidential.